We provide exceptional financial planning services to our clients in a timely and efficient manner.
We are large enough to offer a range of services and expertise, yet small enough to offer our clients a friendly, hassle-free service, tailored to their needs.

Here is a list of financial planning services we provide:
Financial Planning Services
Investment Advice, Placement and Review
Direct Share Trading Online
Tax Effective Strategies
Risk Insurances
Retirement and Social Security Planning
Estate and Succession Planning
Vehicle and Equipment Leasing, Commercial HP and Chattel Mortgages
Margin Lending
Superannuation Advice and Strategies
Superannuation
Establishment of Self Managed Superannuation Funds
Full administration of the fund
Preparation of financial statements
Superannuation Audits
Advice concerning Compliance Matters and Taxation Benefits
Borrowing in your Superannuation Fund
Pension and Retirement Planning
Calculation and disbursement of employers superannuation guarantee contribution.
Our Financial Planning Solution
Our financial planning service was established in 2008 in response to requests from our clients and other people for assistance with their personal and business superannuation, investments, insurance and finance. Consequently, our range of client services has been extended to now include all aspects of financial planning.
Our service model is based around helping you to create a secure financial future. No matter what your situation is, whether you are in the workforce, a business owner, about to retire, or already retired, we will always be there to help you.
We Are A Corporate Authorised Representative of Politis Investment Strategies Pty Ltd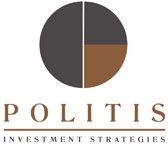 Links2 Advisors Pty Ltd with ABN 59 132 078 678 is a Corporate Authorised Representative of Politis Investment Strategies Pty Ltd ABN 71 106 823 241, an Australian Financial Services Licence holder, No. 253125.
The Financial Planners of Links 2 Advisors Pty Ltd provide financial advice as an Authorised Representative of Politis Investment Strategies Pty Ltd.
Politis Investment Strategies Head Office Location
1st Floor, NCYC Commercial Centre
91 Hannell Street,
Wickham
NSW 2293
www.politis.com.au
Important Information
This information is of a general nature only and has been prepared without taking into account your particular financial needs, circumstances and objectives. While every effort has been made to ensure the accuracy of the information, it is not guaranteed. You should obtain professional advice before acting on the information contained in this publication. You should also obtain and read a copy of the Product Disclosure Statement before making any decision to acquire a financial product. Brad Read of Links 2 Advisors Pty Ltd trading as Links 2 Advisors, Authorised Representative of Politis Investment Strategies Pty Ltd, ABN 71 106 823 241, AFSL 253125.